PLC programming
ELDATEX offers PLC visualization and visualization systems based on products supplied by market leading component manufacturers.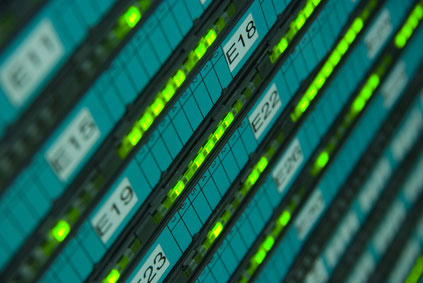 For this purpose, the company focuses on Siemens controls, preferably using the new S7-1500; but we also fulfil customer requests for other product families such as S7-200, S7-300, S7-400, S7-1200 or controls from other manufacturers (Allen Bradly, Schneider…).
Programme Structure
Owing to many years of experience, ELDATEX has access to comprehensive and well-established libraries which tremendously simplifies project planning and implementation and minimizes failure rates. Beyond that, it is also possible to provide special functions and processes specific to the product.
Programming Languages
According to customers' specifications, we offer various programming languages such as SCL, AWL, FUP, KOP, and CFC.