Standby power supply systems (ENEA)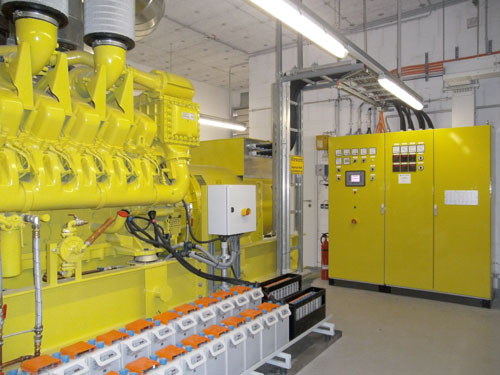 One of ELDATEX's core competences is in the field of standby power supply systems, covering the entire range from planning and manufacture to the commissioning of the switchgear on site.
With low-voltage switchgear of up to 6300 A and medium-voltage switchgear of up to 24 kV, we also cover the field of power elements which enables us to provide a one stop solution including power elements.
Apart from regular standby power supply systems with individual switch-over units, Eldatex also offers complex PLC-based solutions. This makes it possible to manage multiple units including load sharing and control of the entire system.
The switchgear is individually adapted to product-specific requirements so that it will work optimally and integrate perfectly in the customer's existing system.